How do Preparation for the Installation of the Rice Mill?
Time:2023-01-12
When inquiry the automatic rice milling production line, most clients always care about the installation. Such as,  how can they install the machine, if we can send technical workers there to help them to install the machine? If we can teach their workers to operate the rice processing machines. This is surely an important point for the machine working, we can promise all the rice mill plants working machines we send to our clients with high quality and high working efficiency. While, if you can not adjust well during the installation when the machine works, it will not keep its original level. So,  for the installation, here we can send some details for our clients, then after they order our rice milling machines, can also make some preparation in advance themselves.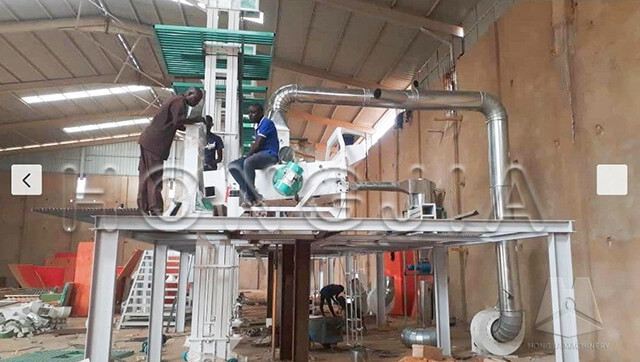 For the rice milling plant installation parts:
If our clients themselves have engineers who know how to make the building and know some installation details, we can send our installation drawing to them. Then they can directly build their warehouse after the rice mill machines arrive. They can install the machines according to the drawing themselves. For some details which need to pay attention, we will tell them in advance.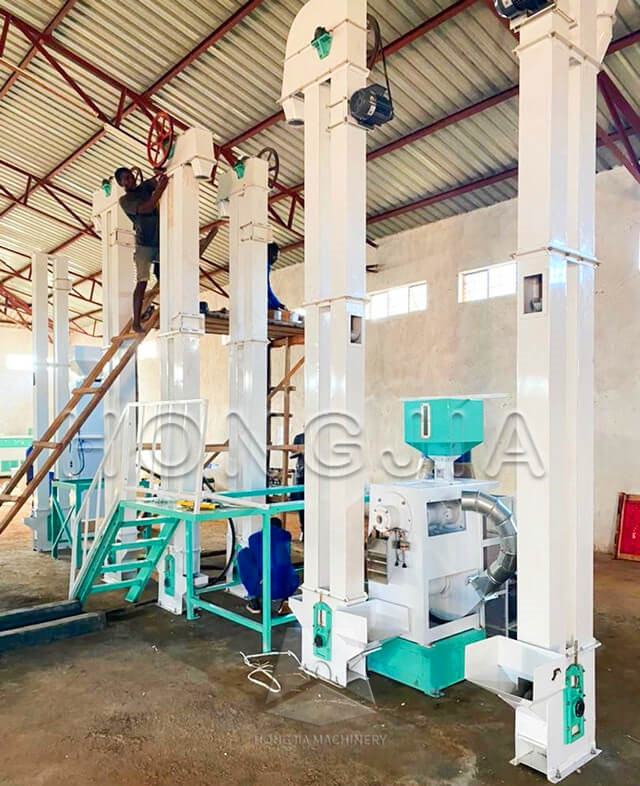 And if the clients have no engineers to make the installation, we can introduce our installation workers whom we have cooperation before to go to help them do the work. And then this will be more convenient to help them make the test work and teach them to make the daily maintenance. Our clients themselves also can discuss with these engineers the installation charges directly. These will be more economical and convenient, and later in the future. If they need some repair work, they can directly for the clients. However, for some clients we have no installation workers there in their countries, we can also send our technical workers there to help make the installation, but we can just send one or two workers to go to work, then our clients themselves also need to ask their workers work together with us, this way we can guide them to install the machine and also for some maintenance details, we can directly teach them, then help them test the machine work well so that their workers can know how next work.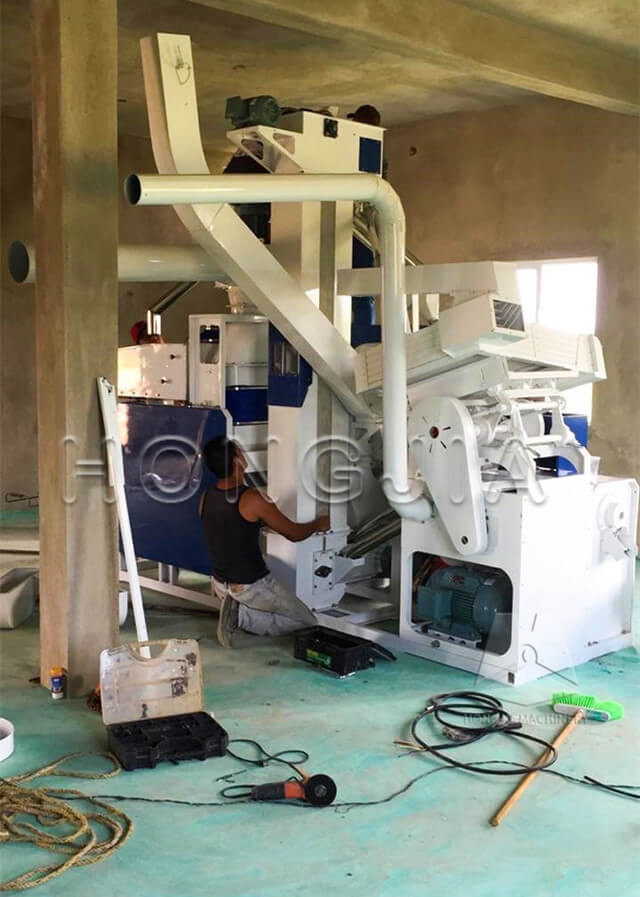 Steps of preparing for the rice mill production line
Firstly, the clients should prepare their warehouse for setting the machine well, no need to make a foundation in advance, but can make their ground flat and spacious, and for the building of the warehouse, just keep inside no much pillars, this will be easier to set the machine in a line and also convenient for them to operate the machine, and warehouse size should be enough for setting machine, this size after the machine delivery, can confirm with our engineer or set according to the drawing we gave you either is ok. Some clients who want to collect the rice husks for further use can consider building a rice husk and bran warehouse, this can help make the rice processing warehouse clean and also can be easier for the clients later collect the husks and bran, they can collect together to make fire or crushed them for animal feeding, also can sell to someone who needs this.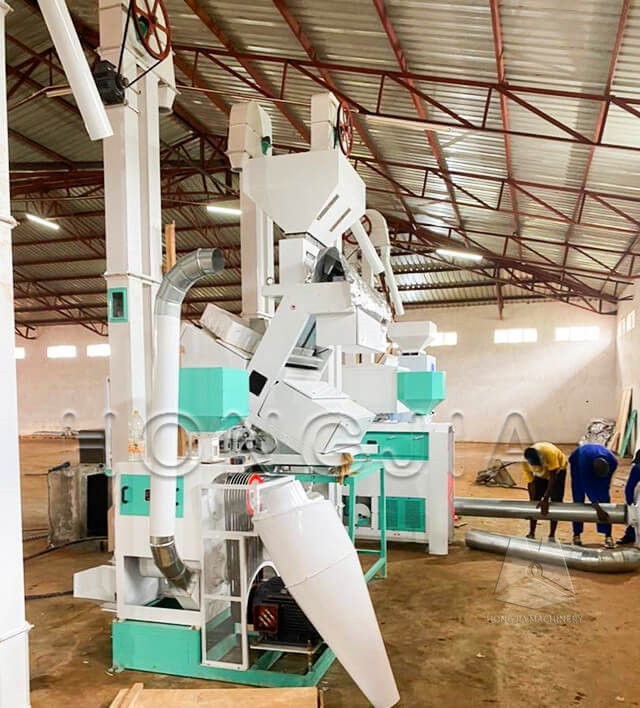 Secondly, our clients need to prepare the electricity in advance, basically need to keep the warehouse already connected to electricity and power, the rice milling machine working need to use 3phase electricity, like the voltage and hertz, if your country is different from ours, can tell us in advance when manufactures the machines, we will directly use the customized motor to suitable for your country voltage, but one thing needs to be considered is there must be 3phase electricity. And if some clients' warehouse sites do not easier to connect electricity or the electricity is not stable, can consider taking the diesel generator, if use this generator, we can directly send it to you together, then the client does not need to consider these electricity parts.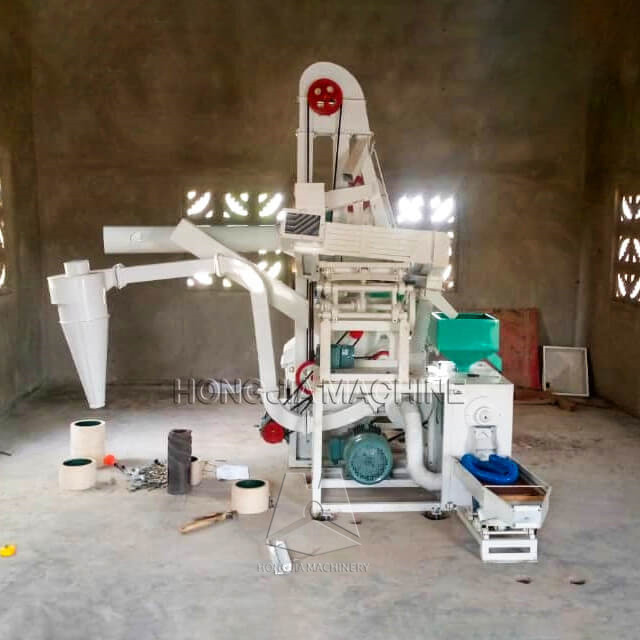 Thirdly, for the rice milling production line, we can provide the working platform together with the machines, then can promise workers easier to check and operate the machines during work, for the platform we all use the professional steel platform, which is firm and durable, to promise operators and machine work safety. But for some clients, if do not want to take the platform, they can also make this in their local place, or build the cement platform, this is also ok, we can send the drawing to you in advance, and the client can start to build the platform after we deliver the machine to you is ok.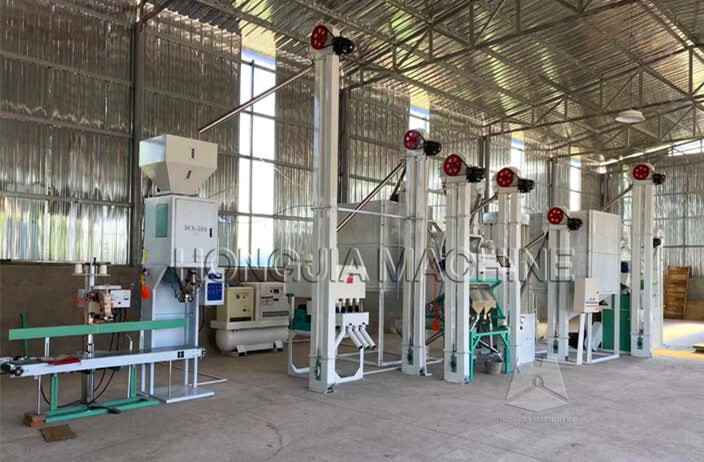 Forth, for the machine installation, please take care of the details that installation engineers tell you to pay attention to. This may be related to your maintenance in the future. 
Hongjia Grain Machinery Co., Ltd. was established in 2000. It is a professional manufacturer and exporter of rice mill machine, rice processing machines, paddy rice milling production lines, rice mill plants, rice processing machines color sorters, polishers, rice huskers, rice whiteners, etc. We can provide a unique overall layout design, customized rice mill products, and installation services for the rice mill production line according to the different needs of customers and site conditions. It combines technology, manufacturing, and sales in one.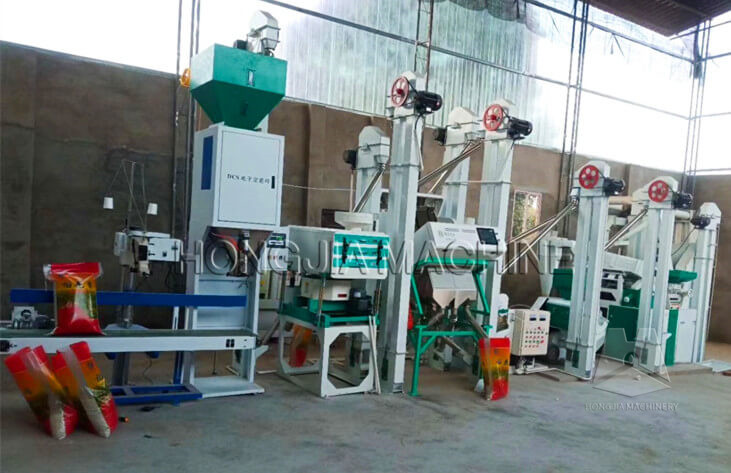 Hongjia Grain Machinery Co., Ltd. Established in the year 2000, it is a professional manufacturer and exporter of rice mill machine, rice processing machines, rice mill plant, rice processing plant, and parboiled rice mill plant. We can provide unique overall layout designs of rice milling machine production lines, customized rice milling machine products, and installation services according to the different needs of customers and site conditions. It integrates technology, manufacturing, and sales together.
 
Welcome Contact Us!
Hongjia Grain Machinery Co., Ltd
Email: info@ricemillplants.com
Phone/Whatsapp: 0086 13196770111